Heritage
Premium bison meat from our real, working, family bison ranch located in the Midwest of the United States of America
Our bison are born on our family ranch, and raised on our family ranch. Your bison meat is packaged and shipped straight from our family ranch and delivered right to your front door
100% antibiotic & growth hormone free, 100% American Bison
Raised on 2,000 acres of native prairie grasses on the Great Plains of the Midwest
We love our life as bison ranchers, and promise you will experience that with the exceptional taste of our bison meat
Our HERITAGE depends on it.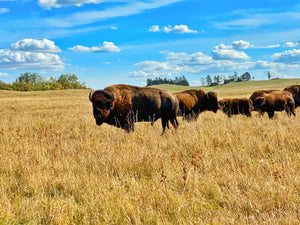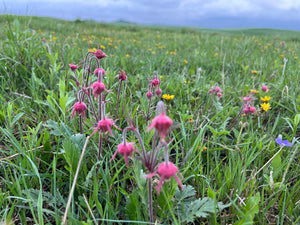 Holistic, Regenerative & Sustainable Ranching
Wildflowers present on our bison lands are a sign of a healthy ecosystem.
Our family has been implementing holistic, regenerative and sustainable ranching practices long before those words were even popular. The Ranch is celebrating its 50th Anniversary this year. Mom and Dad started ranching 50 years ago in 1973.
100% Antibiotic & Growth Hormone Free
We pledge to you that our bison are never given any antibiotics or growth hormones. Healthy pastures dotted with all natural prairie potholes for water and plenty of that Great Plains sunshine.
From our Family for the health of yours.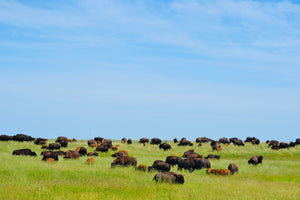 Want 10% off your first order?
Sign up for our ranch newsletter. See what's happening at the ranch, events, promotions, new products and sales. We promise we won't flood your inbox with too many emails.